Biltmore Swim & Racquet Club
Recreation Association
Biltmore Swim and Racquet Club Recreation Association is a community of 285 single family homes. We are a family-oriented neighborhood with amenities including a private cabana, private pool, and private tennis courts, for the exclusive use of our homeowners.
Every homeowner is automatically a member of the Biltmore Swim & Racquet Club Recreation Association.
Every patio homeowner is automatically a member of the Biltmore Patio Association in addition to the Biltmore Swim & Racquet Club Recreation Association.
Click to visit the Biltmore Patio Association website.
Subscribe here to receive the Biltmore HOA email newsletter regarding important information and events.
Once you subscribe, you will receive a password to the members only pages.
Here's something new!  Pay your HOA dues online with a credit card!
It's our new SECURE PayPal gateway.
The Biltmore Kids Olympics are coming up on August 18 from 2-6pm.
This year we will be having a Bike Parade of Countries as our opening ceremony for the Olympics.  Please have your child decorate their bike, scooter, or wagon to represent any country of their choice.  We will meet at 2pm at the corner of Sonnet Trail and Racquet Court.  The parade route will go down Racquet Court, across Sailmaker to the swimming pool parking lot, and then exit the parking lot and go around Cabana Ln to the cabana behind the pool for judging and snacks.  Olympic games will begin shortly thereafter.  Please RSVP to caroline@msubulldogs.org or the Facebook event so we have an idea of how many people are participating. Please let Caroline know if you would like to volunteer to help or if you have questions.
Sept 22    Adult Party
Nov 21     Turkey Fry
Dec 8       Xmas Party
Out wonderful neighbor, Ed Waldrup, has installed a weather station in his yard here in Biltmore for all of us to enjoy by downloading an app!  Check it out here in the Members Only page!  Thank-you Ed!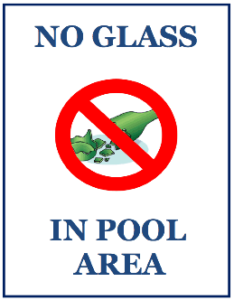 IMPORTANT SAFETY INFORMATION REGARDING GLASS IN POOL AREA
For the safety of our residents please be reminded that glass can be extremely hazardous and not to mention costly to clean up if broken glass ends up in the pool.  Glass in the pool area is NOT ALLOWED and your pool rights can be revoked if this occurs. Please note that members are responsible for their children and guests.
NO CHILDREN UNDER 15 ALLOWED WITHOUT AN ADULT 18 OR OVER IN POOL OR POOL AREA AT ANY TIME!
No Trailer Parking on Streets
Trailers of any kind (boat, RV, etc..) may not be stored or parked on residential streets in Biltmore per City of Plano Ordinance. You must have a paved or gravel surface OFF the residential street in the back.
June 2018 Yard of Month
Elisabeth Gray
3636 Worthington Way
July 2018 Yard of Month
Richard Mayer
3704 Windstone Dr
2018 Biltmore Yard of the Month Winners!
Chris Long & Kat Long – Biltmore Yard of Month Chairs
YARD & GARDEN PAGE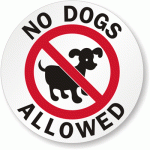 NO DOGS are allowed in the POOL or pool area!
Committee Volunteers Needed
Check out the special committees on our management page
Please contact us to volunteer!
Special thanks to our Directors…David Flores, Dan Pearse, Thomas Schattner for all their tireless efforts and tremendous amount of time that they put in on managing our HOA.  They receive NO COMPENSATION for their efforts!
You'll find the most up to date info on Facebook! Be sure to 'Like' us and weigh in on our current topics! Here's our feed…
Together, let's keep Biltmore a beautiful neighborhood and one that we all can be proud of.  We have a responsibility to keep our lawns well maintained and trimmed as well as keeping our alleys clean. Take pride in your home…fix up that exterior and fence in need of paint and repair!