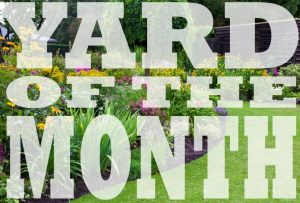 Biltmore Yard of the Month
Biltmore recognizes one outstanding, well maintained, yard each month! Winners receive a valuable Home Depot Gift Card!
Yard of the Month Committee
Chris & Kat Long
jchris.long@gmail.com
TIME TO SPRUCE UP!
Together, let's keep Biltmore a beautiful neighborhood and one that we all can be proud of.  We have a responsibility to keep our lawns and shrubs well maintained and trimmed as well as keeping our alleys clean.  Take a look at your home exterior and fences.  It may be time to paint, fix the fence, general cleanup! For more info from The City of Plano or to report a complaint,  click here…..

Street light out?  Water meter problem?  Street repair needed?  Request City of Plano Services here:
City of Plano Property Standards
City of Plano Community Program
Property Standards proudly participates in the Love Where You Live program. This program empowers communities by demonstrating that acts of kindness bring people together, thus strengthening the community.
No Trailer Parking on Streets
Trailers of any kind (boat, RV, etc.. may not be stored or parked on residential streets in Biltmore per City of Plano Ordinance. You must have a paved or gravel surface OFF the residential street in the back.